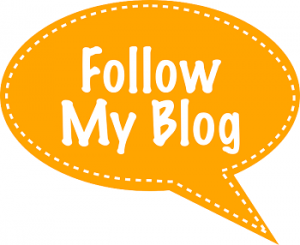 The number of subscribers a blog has is a direct indication of its success. The more people who follow your blog, the more traffic you'll receive and the more conversions you'll make.
But how exactly do you entice visitors to follow your blog?
Host a Sweepstakes
There's no easier way to attract new subscribers to your blog than by giving away a free gift. If you run a website about dogs, for instance, perhaps you could host a sweepstakes where visitors subscribe to your blog for a chance to a win a free dog bed or leash and collar. The monetary value of this gift is minimal, but because it's highly relevant to your blog's demographic it will naturally attract more subscribers.
Use an Email Popup
Popup advertisements have long been the arch enemy of casual Internet users, but this doesn't mean they should be overlooked by bloggers. According to study conducted by Dan Zarrella, using a newsletter popup on a blog yielded a 3.08% subscription rate, whereas this same blog without a subscription rate had just a 1.52% subscription rate. As long as the popup isn't overly intrusive and allows the user to close it, it should prove beneficial in attracting more subscribers. Consider making the popup text catchy – ask a question such as "Do you want to pay full price or sign up to get special discounts?"
Display RSS Feed Button
There are two different ways visitors can subscribe to a blog: by signing up for the blog's email newsletter, or by grabbing and following the blog's RSS feed. Rather than limiting yourself only to one method, it's recommended that you include both on your blog. Visitors can typically grab your blog's RSS feed simply by appending "/feed" or "/rss" to your blog's URL. You can make this process a little easier, however, by displaying a bright orange RSS button at the top of your blog.
Watch Your Site's Speed
The time it takes visitors to load your blog will have a direct impact on its subscriber base. A KISSmetrics study found that for every one second increase in load times, websites suffered from a 7% decrease in conversions. Therefore, you can attract more subscribers to your blog by optimizing it for faster load times. See below for some tips on how to reduce your blog's load times.
Here are some tips to speed up your blog:
Consolidate CSS into a single file.
Use a Content Delivery Network (CDN).
Optimize and shrink images before uploading them.
Enable GZIP compression.
Enable browser caching.
Add a Newsletter Signup Form on Facebook
Last but not least, try adding a newsletter signup form on Facebook to attract more subscribers. This will allow you to reach an entirely different audience, boosting your subscriber base and traffic. If you use Aweber, refer to this article for a step-by-step walkthrough on how to create a newsletter signup form on Facebook.
Have any other blogging tips that you would like to share with our readers? Let us know in the comments section below!
Summary
Article Name
How to Increase Your Blog's Subscribers
Description
Having a high number of subscribers to your blog will ensure your blog is being read and shared by more people. Follow these tips to gain more subscribers.
Author