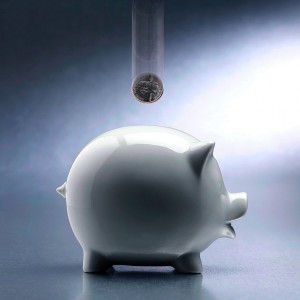 One of the reason why so many bloggers choose WordPress is because it's free. Other blogging platforms may cost hundreds of dollars per year, but WordPress is completely free to download and use with no strings attached.
However, there are other, more discreet costs to blogging that shouldn't go unnoticed.
Blog Images
There's a reason why every blog post we publish has at least one image: because images improve user engagement while boosting traffic in the process.
If you plan on starting a blog, you'll need to find a suitable source from which to acquire images. Copyright laws prohibit bloggers from simply copying and uploading other sites' images.
So, where can you find them? One option is to purchase images from a royalty-free stock photo website, such as iStockPhoto. Sites such as this sell images for roughly $1-$10 bucks a piece, which can add up quick when you include them in each post. However, there are a lot of free sites too, such as Pixaby and Flickr, but make sure you attribute your sources if required.
Advertising
Unless you plan on relying strictly on free methods to promote your blog, you'll need to invest some money and resources into paid advertising. This may include Google Adwords, Bing Ads, Facebook Ads, or various media buys through third parties. By using paid advertising platforms such as this, you can drive more traffic to your blog while building a bigger following in the process. Just remember to keep a close eye on your campaigns, optimizing them for a higher return on investment (ROI) when needed.
Domain Name
Of course, another cost that comes along with running a blog is the domain name. Thankfully, domains are relatively cheap, with dot coms often costing just $12/year. And if you opt for a dot info, you can score a domain name for even less. However, if you want to conceal your personal information from public WHOIS databases (this is recommended), you'll need to purchase privacy protection as well. The cost for privacy protection varies depending on the domain registrar, but most places sell it for roughly $10 bucks/year.
Premium Plugins
There are literally thousands of different WordPress plugins available, some of which are free while other are paid/premium. Using paid plugins will obviously increase the total cost of running your blog. The popular anti-spam plugin Akismet, for instance, costs between $5/month and $50/month, depending on the plan. If you are working with a tight budget, however, you can always choose a free alternative instead.
Premium Themes
There are also premium themes available for WordPress. Themes generally cost more than plugins, and for good reason: a lot of work goes into creating and maintaining them. Some themes may cost upwards of $100, sometimes even more. Theme developers must constantly update their themes to fix vulnerabilities and add new features, and they must also offer support for users.
Did we leave out any other blogging expenses? Let us know in the comments section below!
Image attribution: https://www.flickr.com/photos/1000photosofnewyorkcity/
Summary
Article Name
The Hidden Costs of Starting a Blog
Description
Even if you use a free blogging platform like WordPress, there are some costs associated with running a blog. Here we explain what else you should include in your blogging budget.
Author