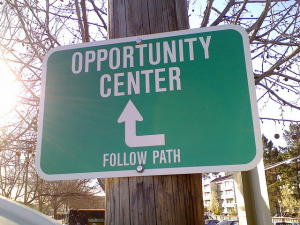 In the wake of Google's infamous Panda and Penguin updates, webmasters have become increasingly hesitant to build backlinks to their sites, fearing it could have a negative impact on their search rankings. While certain tactics like paid links, automated programs and spam may certainly lower your site's ranking, guest blogging remains a safe and effective way to promote a website. But how exactly do you find guest blogging opportunities?
What is Guest Blogging?
If this is your first time hearing about guest blogging, let me explain how it works: basically, you write and submit an article or blog post to another blog, including a link pointing back to your own blog at the bottom (or in the author bio box). The blog to which the post is published benefits from free, unique content, whereas you (the guest blogger) benefits from the additional exposure and backlink.
MyBlogGuest
One of the easiest ways to find guest blogging opportunities is to sign up for MyBlogGuest.com. This website acts as a middle man between guest bloggers and blogs in search of content. After registering for an account, you should head over to the members' forums to introduce yourself. Next, you can browse through the sub-forum that includes guest blogging opportunities. If you see a blog that you would like to write content for, message the user with a list of some of your previous work. A well-put-together portfolio of past blog posts will go a long ways in establishing new guest blogging opportunities.
Set Up Google Alerts
Another effective way to find guest blogging opportunities is to set up Google Alerts for keywords such as "guest blogging" and "guest bloggers." Each time a new article containing one of these keywords is published, you'll receive an email notification. You can then contact the blog/website to see if they are interested in your content. Because opportunities found through Google Alerts are fresh, you can expect a greater response by the blog/website, increasing your chances of landing a partnership as a guest blogger.
Search on Google
Of course, sometimes the best way to find guest blogging opportunities is also the most obvious. Using nothing more than Google search, you can uncover hundreds of guest blogging opportunities. So, which keywords should you search for? Take a look at the list below for some effective keywords.
"guest bloggers wanted"
"guest bloggers needed"
"apply for guest blogging"
"write for us"
"blog for us"
"guest blogger login"
"bloggers needed"
"writers needed"
Social Media
Social media networks like Facebook, Twitter and LinkedIn can also be used to uncover new guest blogging opportunities. Head over to these social media networks and search for some high-traffic blogs for whom you would like to blog. Next, send the user a message asking to see if they are interested in a guest blogging partnership. Some will likely say no, but others may say yes.
How do you find guest blogging opportunities? Let us know in the comments section below!
Summary
Article Name
Effective Ways to Find Guest Blogging Opportunities
Description
While guest blogging doesn't generate the high search rankings it once did, it is still an effective way to attract traffic to your blog and add to your credibility. Read on for some tips.
Author