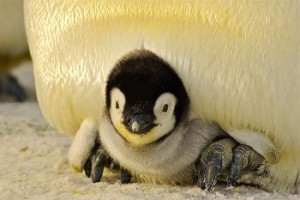 It's been more than a year since Google released a new Penguin update, leaving many webmasters and search marketing experts to believe it had ended. However, there's new evidence indicating that Google is planning to launch a new round of Penguin updates within the next 12 months.
If you are a blogger, you should take this time to prepare for Penguin.
What is Penguin?
In addition to being a cute black-and-white, aquatic bird, Penguin is the name of a ranking algorithm update used by Google. The Mountain View company launched Penguin 1.0 back in 2012, affecting an estimated 3.1% of all search queries. Since that time, Google has released five additional major versions of Penguin, with the most recent being Penguin 6.0 in October 2014.
The purpose of Penguin is quite simple: to improve the quality of Google's search results by lowering the rankings of low-quality websites that engage in manipulative practices.
More specifically, Penguin targets websites that build an excessive number of backlinks pointing to their pages. There's nothing wrong with attracting high-quality backlinks to your website or blog, but you should refrain from purchasing backlinks or using automated software to mass produce backlinks, as practices such as this may be viewed as a violation of Google's webmaster guidelines.
When Will the Next Penguin Update Occur?
There's still no official word yet on when exactly the next Penguin update will occur. However, a Google spokesperson recently hinted about a new version of Penguin being released next year.
"With the holidays upon us, it looks like the penguins won't march until next year," said a Google spokesperson.
That's far from a definitive answer, but Google's statement indicates that a new Penguin update is likely to occur next year. And with the start of a new year upon us, bloggers and webmasters should act now to protect their properties from this wide-reaching algorithm update.
Tips for Penguin-Proofing Your Blog
Don't purchase backlinks. No matter how tempting it sounds, avoid buying backlinks for your website or blog. Paid links are among the most influential signals used in Google's Penguin update.
If you have two or more blog posts with similar content, consolidate them into a single post or page.
Conduct a backlink analysis of your blog, checking for spammy and low-quality links. If you find any "questionable" links such as this, add them to Google's disavow tool via your Webmaster Tools account.
Focus on creating high-quality content that's relevant to your target audience.
Ensure that every page on your blog has unique content.
Use social signals to further build trust on your blog.
Use a variety of anchor text consisting of different keyword variations and even your blog's plain text URL.
What steps have you taken to prepare for the next Penguin update? Let us know in the comments section below!
Summary
Article Name
Is Your Blog Prepared for the Next Penguin Update?
Description
Google is indicating it will release a new Penguin update so make sure your site doesn't end up with lower rankings - here are some tips.
Author