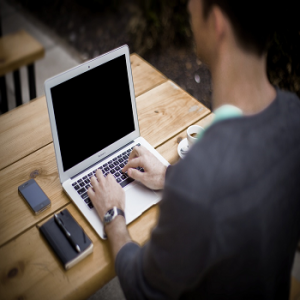 Article marketing is one of the oldest forms of web promotion. It involves writing and submitting articles to various directories, in which you can include a link pointing back to your website or blog. This can be simple way to promote your blog. If this is your first time attempting article marketing, however, there are a few things you should know.
How Article Marketing Works
The basic principle behind article marketing is fairly simple and straightforward. There are hundreds of websites out there which allow users to write and submit articles on a topic of their choosing. Known as article directories, these sites will publish your article, usually allowing you to include at least one backlink pointing to your own website. So, you choose a topic pertaining to your niche, write an article, and submit it to an article directory. Once the directory reviews and approves your submission, the article will be live and available for others to view.
Choosing The Right Article Directory
The success of article marketing relies heavily on the directory to which you submit your articles. As previously stated, there are literally hundreds if not thousands of article directories on the web. Unfortunately, a large majority of them are filled with low-quality articles, duplicate content, spam and other things that you don't want to be associated with. This is why it's critical that you selectively choose high-quality article directories that are moderated on a regular basis. I recommend reading through some of the articles to gauge the directory's overall quality. It it's not up to your standards, save your article and find another directory.
Publish Unique Articles
After reading through the terms and conditions of some of the various article directories, you'll notice that many of them allow duplicate content submissions. This may lead some bloggers and webmasters assume that it's OK to submit the same article to two or more directories. While certain directories allow duplicate submissions such as this, it's usually best to focus on unique articles. Why is this important? Well, unique articles have a greater chance of ranking high in the search engines, which is the primary benefit of article marketing. Submitting the same article to multiple directories tends to negate the benefits of this promotional technique, so stick with unique articles.
Be The Authority
Put forth your best effort when writing content to submit to article directories. Along with the SEO value this technique provides, it can also prove useful in driving direct sales to your website or blog. If your site sells a product or service, you want to sound like an authoritative figure in your respective niche to win over the hearts and minds of visitors. Writing high-quality articles will help you achieve this goal by striking a chord with the reader. They'll view your site in higher regards, at which point they'll feel more comfortable making a purchase.
What are your thoughts on article marketing? Let us know in the comments section below!
Summary
Article Name
How to Promote Your Blog via Article Marketing
Description
Article marketing can be an effective way to attract visitors to your blog. However, you must choose carefully when you submit your article to an article directory.
Author