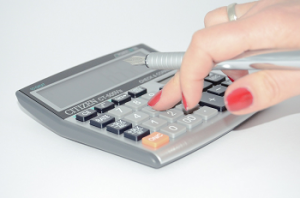 Thinking of starting a blog? Whether it's for personal or commercial purposes (or both), you'll need to make sure you have the necessary funds to get started. There's an initial investment required with all ventures, and blogging is no exception.
So today we're going to break down the cost of blogging, revealing exactly how much it costs.
Domain Registration
First and foremost, you'll need to register a domain name for your blog. Depending on the extension (e.g. com, net, info, org) and the registrar, you can expect to pay around $10-$20/year for a domain. Of course, you can also create a blog on an existing website that you own, setting it up as a subdomain instead. However, most webmasters prefer to use a dedicated domain name for their blog.
Web Hosting
In addition to a domain name, you'll also need a web host. This is the company/service responsible for hosting your website's files. While some bloggers automatically assume that the most expensive web hosting service is the best, this isn't necessarily true. A basic "shared" hosting plan from HostGator will often work just as well as a dedicated hosting plan. Shared web hosting should run you about $5-$10 bucks per month, whereas a dedicated hosting plan will cost $100-$200 (sometimes even more) per month. For this reason, it's recommended that you use a shared hosting plan and upgrade when needed.
Content Management System
What type of content management system (CMS) do you intend to use for your blog? There are dozens of CMS platforms available, some of which are paid whereas others are free. WordPress, which is the world's leading platform for blogging, is completely free to download and use. You can download the files from WordPress.org, upload them to your web host, and have your blog up and running in just five minutes or less. If you choose a different CMS, however, you may have to pay either a flat fee upfront, or a monthly/yearly subscription.
Web Design
Next on the list of blogging-related expenses is web design. Granted, you can always use a free web design for your blog, such as the default theme associated with WordPress, it's recommended that you spend the extra money by investing in a custom web design. Doing so will allow visitors to differentiate your blog from the rest, creating a positive and professional image of your respective brand. A custom web design may cost anywhere from $50 to several hundred bucks, depending on the designer and your specifications. The bottom line is that you should invest in a custom web design for your blog; otherwise, it will look generic, which doesn't bode well with visitors.
Other Costs Associated With Blogging:
Premium plugins
Online advertising (e.g. Facebook Ads, Google Adwords, etc.)
Outsourced content creation services
Third-party security software
Did we leave out any other costs? Let us know in the comments section below!
Summary
Article Name
Breaking Down the Cost of Blogging
Description
Starting a blog requires some financial investment, so here we explain the basic costs and components such as domain registration, web hosting, CMS and web design.
Author